DFQC450 Pneumatic L Sealer & BS-A450 Shrink Tunnel Machine
1.DFQC450 Pneumatic L type sealer is our new product. 2.This DFQC450 Pneumatic L Sealer & BS-A450 Shrink Tunnel machine achieve automatic seal, at the same time, we can adjust the sealing time with di
Product Recommendation
Product Introduction
Product Parameter
Product Picture
Introduction of DFQC450 Pneumatic L Sealer & BS-A450 Shrink Tunnel Machine
1.DFQC450 Pneumatic L type sealer is our new product.
2.This DFQC450 Pneumatic L Sealer & BS-A450 Shrink Tunnel Machine achieve automatic seal, at the same time, we can adjust the sealing time with different requirements.
3.It modernize this machine and satisfy your requirements.
4.In addition, this machine install the warning system that ensure the safety of the operator.
Parameter of DFQC450 Pneumatic L Sealer & BS-A450 Shrink Tunnel Machine
| | |
| --- | --- |
| Model | DFQC450 Pneumatic L Sealer |
| Power Supply | AC220-240V/50-60Hz |
| Power | 1200W |
| Seal-cut time | 0-3sec |
| Conveyor time | 0-10sec |
| Conveyor loading | 25Kg(max) |
| Conveyor speed | 0-10m/min |
| Film thickness | 0.015-0.08mm |
| Max.sealing dimension | L500mm×W450mm |
| Machine size | L1720mm×W730mm×H1050mm |
| Machine weight | 150Kg |
Parameter of BS-A450 Shrink Tunnel Machine
| | |
| --- | --- |
| Model | BS-A450 Shrink Tunnel Machine |
| Voltage | 380V/3PH 50-60Hz |
| Power | 9kw |
| Conveyor speed | 0-10m/min |
| Tunnel size | 830*450*250mm |
| Heater type | Quartz heater |
| Heater size | 370mm*15 |
| Conveyor loading | 10kg |
| Machine size | 1200*650*1300mm |
Pictures of DFQC450 Pneumatic L Sealer & BS-A450 Shrink Tunnel Machine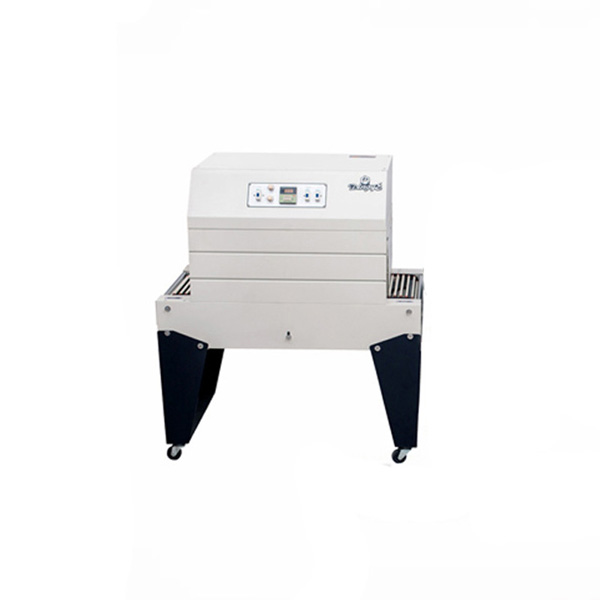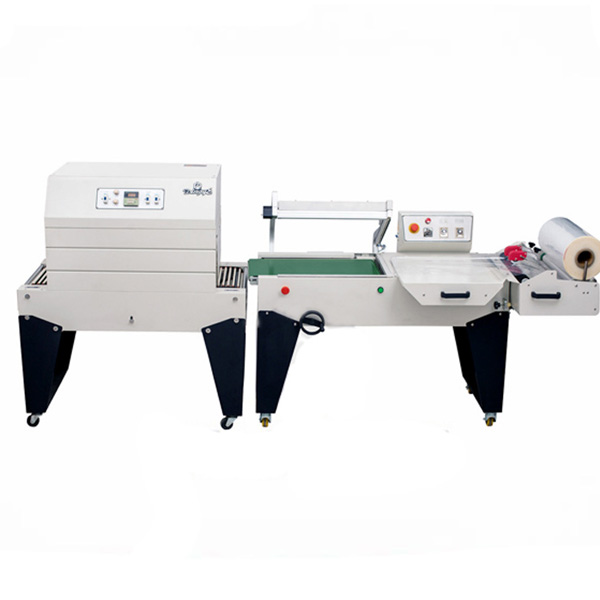 Your Name

E-Mail Address

Enquiry