The luggage wrapping machine we are talking about is a luggage wrapping machine specially developed for tourist-intensive places such as resort hotels and airports. As the service providers of these places, they often encounter some "headaches". In this era of more and more "local tyrants", what should I do if the precious bags they carry are damaged during storage or consignment? ! What should I do if the valuables in the package are lost? ! How can I keep my luggage clean and intact With the development of packaging technology, these previous headaches are no longer a problem.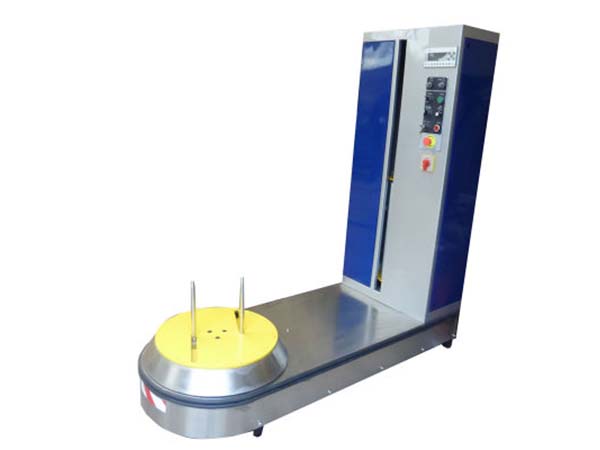 The luggage wrapping machine (also known as the baggage wrapping machine or film wrapping machine) is developed under this background. After years of upgrading and improvement by colleagues in the domestic packaging industry, the baggage wrapping machine can fully satisfy customers with customized personalized functions in different usage scenarios. Realize the diversified development of domestic baggage winding machines. Domestic related technologies have matured, and some excellent models are not only sold in large quantities in China but also exported to developed markets such as the United States, Australia and Europe.
At present, domestic customers can customize the following functions according to their needs:
①Slow start and stop, can be set manually, and automatically record the number of wrapping layers.
②It can automatically sense the height of the luggage wrapping machine, set the over-top time (1-3 seconds), and adjust the stretch film tension manually and automatically.
③The width of the bracket can be automatically adjusted, no matter whether the luggage is wrapped horizontally or vertically, it is easy.
④Removable stretch film stents can be used. From now on, regardless of China Red or World Blue, all colors of stretch film can be easily replaced.
⑤It can add coin and credit card functions, set the number of winding layers per unit time, so that visitors can experience the fun of self-service.
⑥The luggage wrapping machine function of weighing and real-time printing of bills can be added, which can let tourists say goodbye to the trouble of overweight.