On the morning of January 8, China University of Mining and Technology Dr. Zhang Hui and HuaiHai Institute of Technology Dr. Wu Di, Dr. Xia visited China Coal Group for the cooperation of Zhong Yun Intelligence Group intelligent manufacturing technology sensors, RF technology research and other related issues. In the meantime, Dr. Wu Di and Dr. Xia Hui as the primary project leaders of Wuxi IOT project, also held discussions with leaders of our group on cooperation projects such as Intelligent City and Intelligent Home. China Coal Group Executive Vice Manager Li Zhenbo, Deputy General Manager Fan Peigong, Sun Shijun and Li Zhaopeng accompanied the reception. Zhong Yun Intelligent Machinery Yantai Company General Manager Wang Kun came to China Coal Group negotiating for Yantai Intelligent Manufacturing Implementation Project.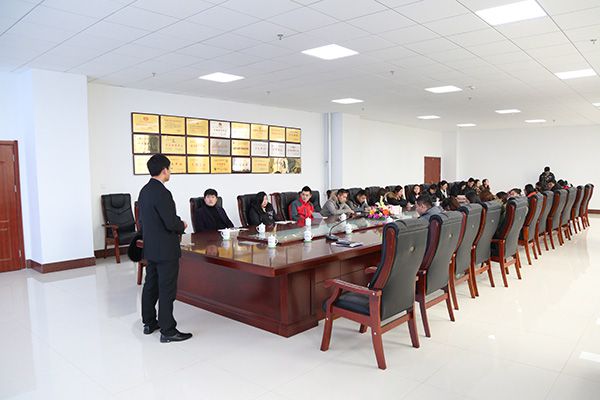 Accompanied by Manager Li, the experts visited China Coal Group Office Building, Group Culture Hall, Intelligent Equipment Exhibition Hall, E-Commerce Companies, Cross Border E-Commerce Companies, Internet Information Companies, Software Technology Companies, Weixin Agricultural Science And Technology Company And Kate Intelligent Robot Company, etc. During their visit, Group Executive Deputy General Manager Li Zhenbo gave a brief introduction on the development of the top five industries including e-commerce, high-tech service outsourcing, high-tech agriculture, intelligent logistics and intelligent machinery manufacturing of the Group. He also highlights the development achievements and future plans of China Coal Group in the fields of Intelligent manufacturing technology research and development, Intelligent city, Intelligent home and other areas. During the visit, visiting experts highly commented on our Group''s achievements in the field of intelligent industrial innovation.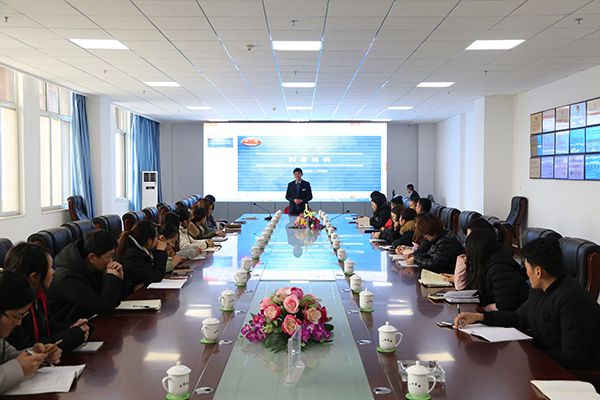 At the symposium, Mr. Li said that with the advent of intelligent cities and big data era, wireless communications will realize the connection of all things. It is estimated that in the future, the number of Internet of Things connection will be an age of billions globally , so enterprises should grasp the opportunity to let enterprises fast forward to the Internet of Things and Big data! As a leading enterprise in the development of e-commerce in Shandong Province, China Coal Group has made outstanding achievements in the field of intelligent manufacturing and enterprise internet of things, especially in the fields of research and development of intelligent communities, intelligent firefighting, intelligent parking, intelligent power, intelligent security and intelligent home in the forefront of Shandong Province, we are very willing to participate in more projects of the Internet of Things, intelligent cities and intelligent homes to carry out in-depth cooperation so as to better promote the rapid development of the industry of IOT and Intelligent City in our country.
At the same time, based on long-term focus on the future, our Group have set up China Coal Industry Intelligence Research Institute. Currently has a doctorate or master''s research and development team and a contingent of highly skilled technical workers. Has establish a strategic cooperative relationship with Germany KUKA Robot Group, China University of Science and Technology, Beijing University of Aeronautics and Astronautics University and other universities and research institutions, through the introduction of foreign advanced technology to develop a robot system adapted to the Chinese market, now has entered the trial production stage. In the future our Group will devote more resources to the integration of resources in the field of Internet + intelligent manufacturing, continuously improve the market share of high-end intelligent industries and actively create the leading enterprises in the industry of intelligent robot domestic.
At the meeting, Dr. Zhang Hui and his delegation spoke highly of our Group''s development model of wide-area, high-level and all-round and fully recognized the Group''s achievements in the development of intelligent manufacturing technology, internet of things and intelligent cities, It is considered that China Coal Group has considerable scale and effectiveness in the development of intelligent software technology innovation, intelligent industrial robots, enterprise internet of things, intelligent city and intelligent home. He said he hopes to further strengthen cooperation with China Coal Group and China Transport intelligent Group as well as jointly establish postdoctoral fellow and academician workstations so as to jointly develop a number of projects including intelligent manufacturing of key technology sensors and cooperation in research and development of radio frequency technology and scientific research products, strengthen cooperation with Wuxi IoT Town Project intelligent city, intelligent home and other projects to better achieve win-win of all parties.
Manager Li said that China Coal Group has always attached great importance to its cooperation with major universities and research institutes and hopes to further deepen cooperation with China University of Mining and Technology and Huaihai Institute of Technology so as to realize the win-win development of both sides. China Coal Group will also continue to give play to the spirit of scientific and technological innovation, enhance the strength of research and development, move forward rapidly toward science and technology, information and intelligence and strive to create more success in high-tech and informational fields and make more contributions to social and economic development !