Rapid economic development, rapid development of logistics and transportation, food can be circulated throughout the country relying on logistics transportation, but the logistics transportation of food requires higher and higher packaging, especially long-distance transportation puts forward higher requirements for packaging. Vacuum packaging has been widely used as an effective fresh-keeping method, stimulating the vigorous development of the chamber vacuum machine. Since vacuum packaging is a security measure for commodities, chamber vacuum machine is also a product's safety guarantee.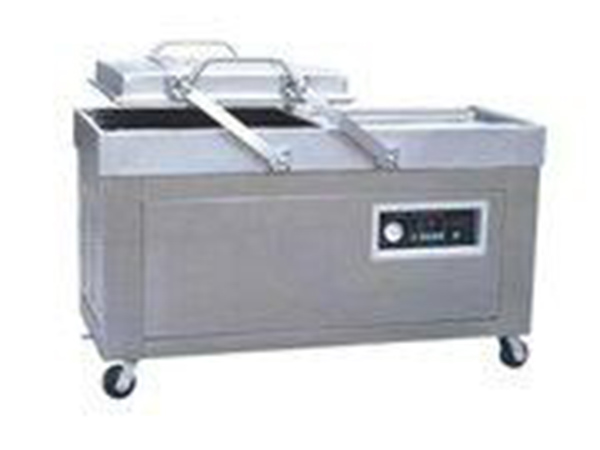 So from what aspects should you choose a chamber vacuum machine?
1. Vacuum pump is the core, focusing on quality and brand
Vacuum pump as the core component of chamber vacuum machine, should pay attention when choosing. No matter what kind of vacuum packaging machine, our focus is on its vacuum pump quality. Also pay attention to the pumping rate of the vacuum pump, which is generally expressed in cubic meters per hour, but it is not the bigger the better, as long as it matches the working speed of the whole machine.
Second, the quality of regular manufacturers is guaranteed
Automatic or semi-automated packaging machines are controlled by electrical components, and electronic components from regular manufacturers can ensure durability, stability, safety, and easy-to-purchase accessories. Otherwise, it is easy to age and may cause problems frequently.
3. Identify the stainless steel material
Generally, regular chamber vacuum machine manufacturers use high-quality stainless steel, such as 304, which is special steel for equipment. Some small manufacturers like to use substitutes, and the thickness of the plates is relatively thin.
Fourth, choose a strong supplier
To inspect the technical capabilities and after-sales service capabilities of manufacturers, generally, you can get a general understanding through telephone communication and viewing the official website. Any product is not perfect. Only manufacturers with timely and thoughtful after-sales service can be trusted.