1. After the machine arrives at the site, check whether the machine, parts, and accessories listed in the packing list are complete, and whether the luggage wrapping machine is damaged during transportation.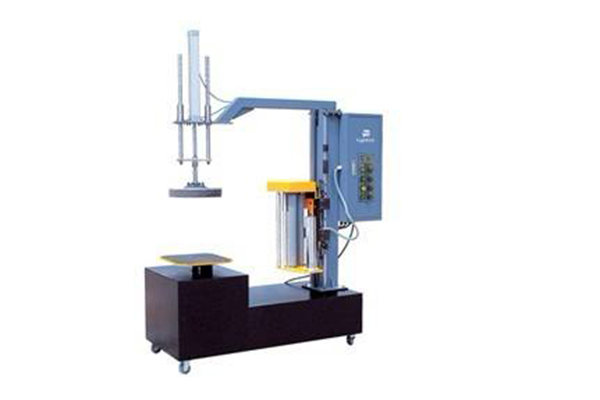 2. Open according to the specified position of the packing box (be careful not to damage the winding machine), and check the equipment and random accessories according to the random packing list.
3. Read this manual carefully to install, debug and use.
4. This luggage wrapping machine should be installed in a relatively dry indoor environment free of dust, flammable and explosive chemicals and other substances that have a corrosive effect on the machine, with a temperature range of -10-40 and no condensation.
5. Place the turntable part on a flat ground, and connect the film system guide column to the turntable part. Install the slope (accessory, optional) on the same level of the turntable, so that the goods can be placed on or unloaded easily Please pay attention to the position and the gap with the turntable.After installation, you can fix it with expansion screws (provided by yourself).
6. Check whether the limit switch, limit switch arm, and limit stop of the automatic luggage wrapping machine are damaged and in the correct position, whether they can be used normally.
7. Be sure to provide a correct, stable and reliable fixed power supply (temporary cables are strictly prohibited).
8. The chain and reducer have been lubricated or oiled before leaving the factory, please confirm before running.
9.Turn on the power, turn on the air switch in the electrical cabinet and the control power switch of the operation panel in turn. After the machine is powered on and self-checked, it is in the standby state and can be debugged.