On the morning of July 16, the Jining Civil Affairs Bureau held the city's social organization management and training work conference at the Jinghang Holiday Hotel. The Party Secretary and Director of the Civil Affairs Bureau,Ren Guangde. The deputy head of the Fourth Discipline Inspection Group of the Municipal Commission for Discipline Inspection, Zhang Jun. As the president of Jining E-commerce Association, the chairman of Jining Cross-border E-Commerce Association and the president of Jining Industrial Internet Innovation Association, China Coal Group is invited to the training.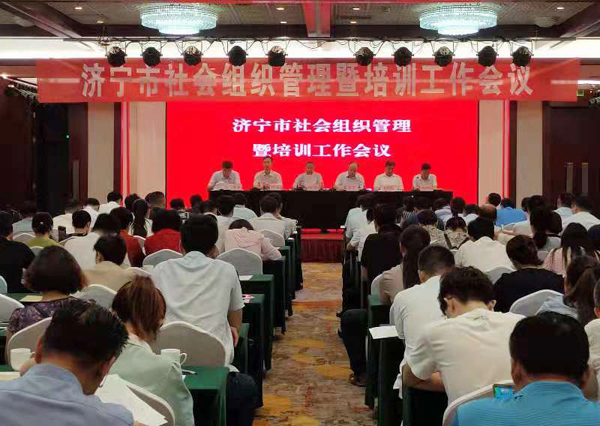 At the meeting, the "Notice on Punishment of 55 Municipal Social Organizations by Jining Civil Affairs Bureau" was read out, and the "Ten Opinions on Optimizing the Registration and Management Services of Social Organizations" was conveyed. In his speech,secretary of the Party Committee and Director of the Civil Affairs Bureau, Ren Guangde. stressed that in the new historical period, the task of social organization management is heavy and the responsibility is great. Everyone must fully recognize the current situation of the development of social organizations in our city and do the social organization management system. Further perfecting, the scale of social organizations will further develop and grow, and the functions of social organizations will become more and more obvious, and they will work hard to promote the healthy and orderly development of social organizations.
Later, the Party School of the Municipal Party Committee Professor Lin Huizhen gave a lecture on "Don't forget the original heart and remember the mission to be a qualified respondent in the new era." She led everyone to seriously study the important speech of General Secretary Xi Jinping in studying and implementing the opening ceremony of the 19th National Spiritual Seminar. He called on everyone to remember the original heart, keep in mind the mission, refine their own excellent skills.
Through this training, the City'S Social Organization Registration Management Staff'S Business Level has been further improved, and its own capacity building and service level has been enhanced, which has played a positive role in promoting the standardization of social organizations.